The Michigan Value Collaborative's quarterly newsletter provides in-depth synopses of MVC events, updates, and spotlights on members and partners. The final newsletter of 2022 was released this week (Figure 1), summarizing the activities and accomplishments that took place in Q4 of this year. First and foremost, the Coordinating Center thanked its members for their partnership in what turned out to be a very active year and highlighted new additions to the collaborative, including new hospital member Bronson Lakeview Paw Paw and new MVC Site Engagement Coordinator Kristy Degener.
Figure 1. Page 1 of MVC December Newsletter for Q4 of 2022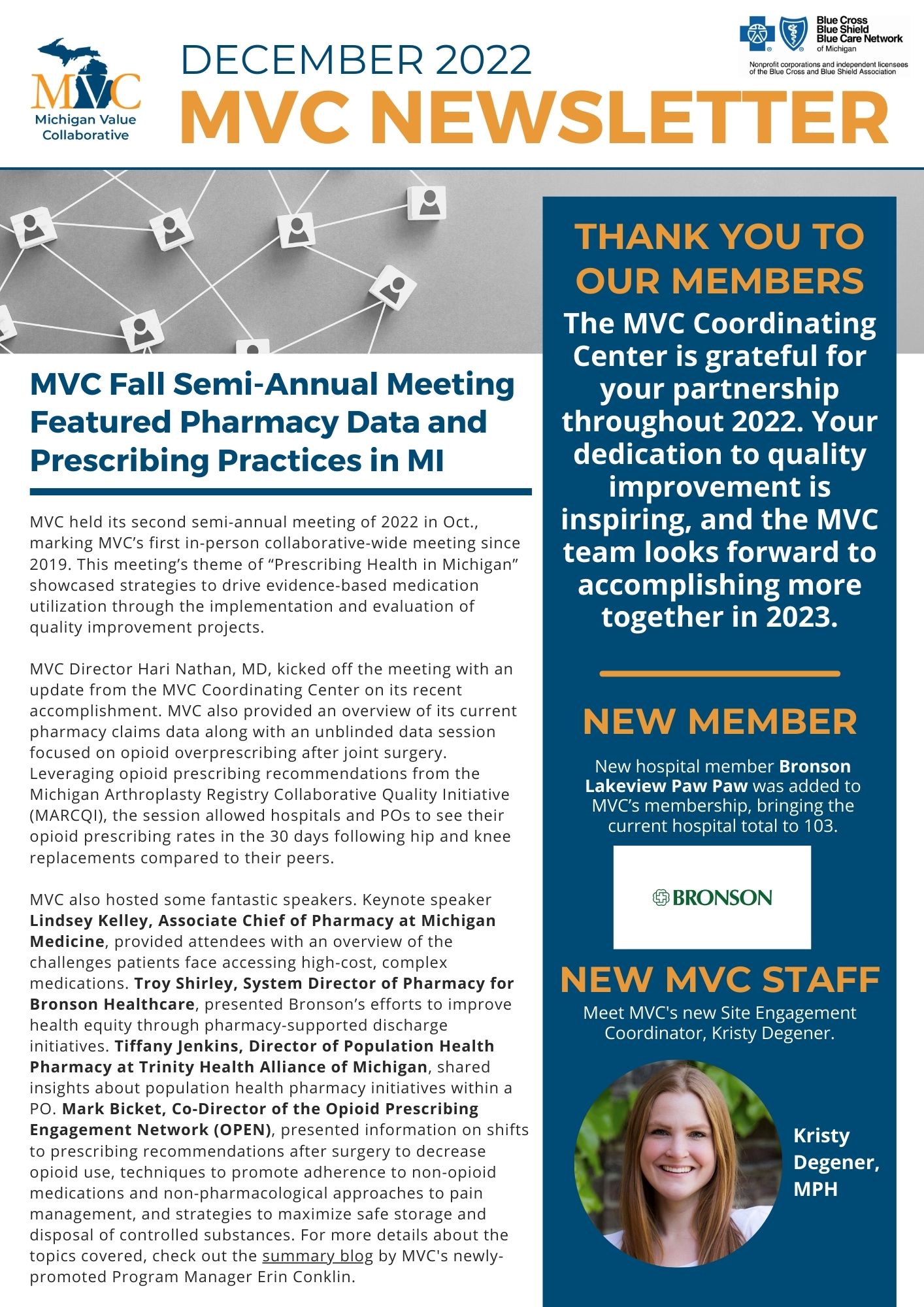 This edition included a full synopsis of MVC's 2022 Fall Semi-Annual Meeting, outlining the unblinded data session and the topics covered by the many talented and inspiring guest speakers. It also called attention to important updates that will impact Program Years 2024-2025 of the MVC Component of the BCBSM Pay-for-Performance (P4P) Program, outlining some aspects of the program structure that are changing and some that are staying the same as previous program cycles. Finally, the December newsletter highlighted the large portfolio of work that was taken on by MVC staff in partnership with its peer Collaborative Quality Initiatives (CQIs), highlighting in particular four completed return-on-investment analyses and several spotlights on the MVC blog.
The publication of MVC's final newsletter in Q4 coincides with MVC's submission of its end-of-year progress report to funder BCBSM. In developing this impressive summary document, MVC developed an infographic that highlights key statistics and accomplishments from the past six months (Figure 2). MVC plans to distribute a public version of this summary report, MVC's Annual Report, in January 2023. In the meantime, read the full MVC Q4 December Newsletter here.
Figure 2. Summary Infographic of MVC Activity, 7/1/22-12/31/22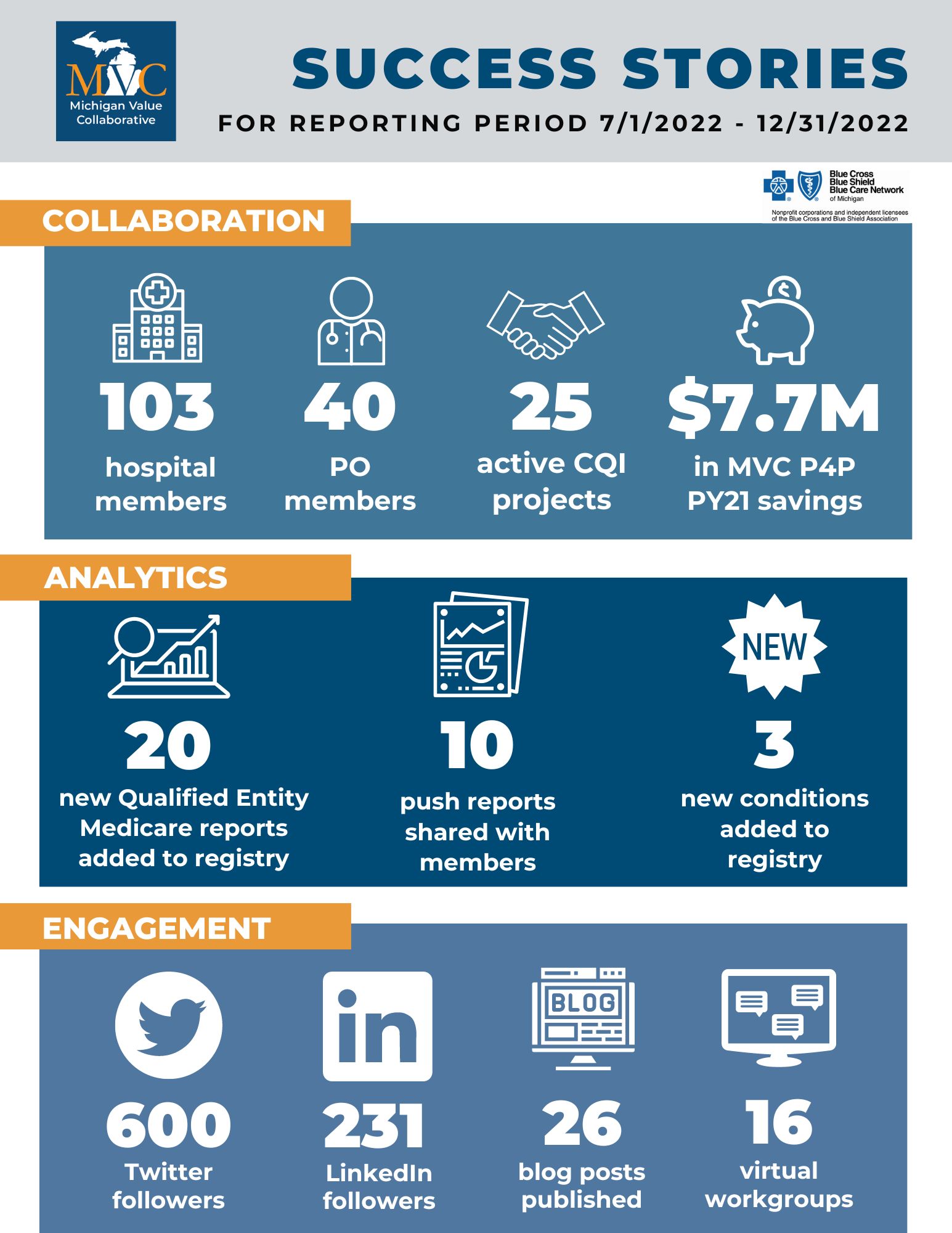 The MVC Coordinating Center looks forward to continuing its work in 2023 and wishes everyone a happy holiday season and new year!