COVID-19 Update
In light of the current pandemic, the MVC Coordinating Center is currently working remotely with plans to return in a hybrid fashion in 2022. Thanks to technology, this will not impact the support that the Coordinating Center is able to offer its members, and the team will continue to be available as a resource for data and virtual collaboration.
The MVC Coordinating Center is committed to supporting you through this challenging time so please let the team know if there are any areas where we can help (michiganvaluecollaborative@gmail.com).
Program Overview
The goal of the Michigan Value Collaborative (MVC) is to improve the health of Michigan through sustainable, high-value healthcare. It is a partnership between Michigan hospitals and Blue Cross and Blue Shield of Michigan/Blue Care Network. Working in conjunction with the many specialty-specific Collaborative Quality Improvement (CQI) programs in BCBSM's Value Partnership Program, MVC aims to understand variation in healthcare use, identify best practices, and lead interventions for improving care before, during, and after hospitalization. The program improves healthcare quality across Michigan through rigorous performance feedback, empirical identification of best practices, and collaborative learning.
Coordinating Center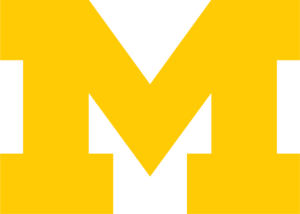 MVC is coordinated out of the University of Michigan and includes 100 hospitals and 40 physician organizations throughout the state of Michigan.
Value Partnerships

Support for the Michigan Value Collaborative is provided by Blue Cross Blue Shield of Michigan as part of the BCBSM Value Partnerships program. BCBSM's Value Partnerships program provides clinical and executive support for all CQI programs. To learn more about Value Partnerships, visit www.valuepartnerships.com.
Although Blue Cross Blue Shield of Michigan and the Michigan Value Collaborative work in partnership, the opinions, beliefs, and viewpoints expressed by MVC do not necessarily reflect the opinions, beliefs, and viewpoints of BCBSM or any of its employees.